About Us
Joohitha Power Systems - GridX Company based in Hyderabad was created to establish itself as a leader in SCADA consulting, Implementation and Commissioning services, formerly known as Sri Ragavendra Electricals with 12 years of successful productive business experience. We have been undertaking SCADA based contracts in various sectors since year 2000.
All the key stake holder have worked with many utilities, both small and large, in selecting and implementing their SCADA, OLTE and PLCC systems. Our hands-on team of professionals has many years of experience successfully designing, specifying, and implementing SCADA, OLTE and PLCC systems. We have team members who have worked in utility operation centers, in the vendor arena, and as consultants. We know the applications, resources, and constraints common to these organizations.
We have independent Capability and Knowhow in delivering and commissioning RTUs (Remote Telemetry Units) for Power Sector, Gas Pipelines, Railways, State Utilities like APTRANSCO, APGENCO, MSEDCL, KSEB, KEB etc. We have extensive experience in working with various OEM equipments from ABB, GE Harris, AREVA, NELCO, CMC, RAD, SECURE, VCARE, RISHABH, PYROTECH…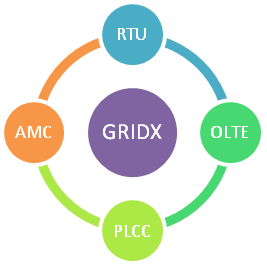 At JPS we believe "Anything un-attempted will remain Impossible". JPS aims in solving customers' most challenging problems better, faster and more cost effectively than any other company. With an unmatched dedication, customers are supported with unprecedented speed in product ramp-up, delivery, and the ability to manage volume regardless of complexity or product mix. Whether high mix/low volume or low mix/high volume, JPS can enable any customer's success. At JPS, there is no room for "mediocrity." If anything, the Company exists to continually test the bounds of what can be expected in terms of processes and delivery. Optimization with intact quality is what JPS does best.